Werkgever
Medline International BV
Publicatiedatum
14.06.2022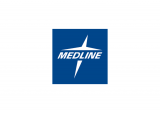 Meer details
Match criteria
Functies
HR medewerker
HR administratief medewerker
Corporate Recruitment
HR officer
Temporary HR Generalist/Recruiter
Arnhem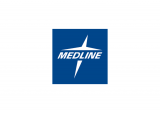 Organisatie
With 27,000 employees worldwide, Medline is one of the leading companies in the healthcare sector. Our customers include not only leading hospitals, but also many medical supply stores, pharmacies and distributors. We offer a comprehensive range of products: from gloves to essentials for the operating theatre, as well as services to sustainably improve patient care and enhance the quality of people's lives. Would you like to join us on this journey?
Functieomschrijving Temporary HR Generalist/Recruiter
Medline International has an immediate temporary opening for a Human Resources (HR) Generalist at our European head office in Arnhem, Netherlands. We are, therefore, seeking an independent, open and enthusiastic professional with a desire to work for a dynamic international organisation.
This position is open as a maternity leave cover for our current HR Generalist. In this full-time position, you will support our HR manager on our day-to-day business, for the course of 9 months (July to end March). In this position, you will be responsible for a variety of administrative tasks within the HR field.
How can you help us?
Be an initial point of contact for employees on HR matters
Work closely with the HR manager for the Benelux region on a variety of administrative HR tasks, including but not limited to:

Recruitment process; first screening of candidates, communication with candidates, first interviews, offers
Contract management; draft contracts and contract updates
Onboarding and offboarding procedures; make all necessary administrative requests regarding onboarding and offboarding; initiate and organise planning for onboarding
Monthly payroll closure; support the HR manager on payroll closure
Updating the HRIS system
Filing (digital and paper)
Fleet management
Administration of attendance software and absence database
Take part in monthly recruitment network sessions with other recruiters in Europe

Work on European HR tasks, such as European organisation chart, announcements etc
Functievereisten Temporary HR Generalist/Recruiter
Are you our match?
Experience in recruitment and general HR tasks
Able to work independently, prioritise workload and carry out multiple tasks simultaneously
Flexible and structured
Able to deal with stress
Excellent interpersonal and communication skills
Fluent in Dutch and English
Able to achieve results in a fast-paced, ever-changing, global/matrix environment
Critical thinking skills, excellent reasoning and problem-solving skills
Knowledge of employee relations principles, best practices, methods, and programmes
Able to make administrative and procedural decisions on sensitive, confidential issues
Appreciates and is experienced in team-oriented collaboratio
Arbeidsvoorwaarden & aanvullende info
We have everything covered:
Comprehensive induction by experienced colleagues – An individually tailored onboarding plan and fixed contacts so you can be off to a great start
Company pension plan – We increase our contributions to your pension plan throughout your employment because setting you up for a successful retirement is important to us
26 days of vacation – We also focus on personal development
Modern workplace – Our office has recently been renovated
A range of training opportunities – We actively support you in your development
Free fresh fruit and coffee, subsidised lunch and other benefits, such as a fitness allowance – So that your physical well-being is prioritised
Employee Assistance Programme – So that your mental well-being is prioritise
in
Arnhem
Contactpersoon