Werkgever
HZPC Holland B.V.
Publicatiedatum
17.10.2022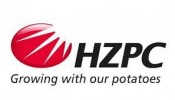 Meer details
Match criteria
Project Manager - People
Joure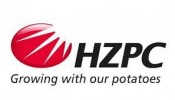 Organisatie
About HZPC
Founded in 1898 and rooted in the Netherlands, HZPC has become a global market leader in innovative breeding, seed potato trading and concept development. Our ambition is a sustainable growth. We offer innovative potato varieties that are optimized for local cultivation conditions. We share knowledge and provide solutions that dynamically anticipate the climatic, cultural and commercial challenges that the whole area of food has to deal with. With 400 employees in 16 countries and exporting to more than 90 countries, we contribute to the availability of responsible food for the well-being of millions of people worldwide.

You can find more information on our website: www.hzpc.com.
Functieomschrijving Project Manager - People
Your contribution:
HZPC is on the move to modernize its processes, data and technology worldwide. Changing to new ways of working goes hand in hand with organizational and cultural changes. Of course, every transformation comes with the adoption of changes and learning new skills and behaviors to make the new ways of working successful. Our business transformation program is called Aurora and has our highest priority.

We are looking for a Project Manager - People to lead our people-oriented (international) projects.

What does this mean?
You will lead and deliver projects focused on the People side of our transformation. You will lead multiple small to mid-sized projects to enhance our organizational and people-oriented capabilities. You will use the appropriate methodology to deliver your projects. We use a small set of project methodologies, each suited towards the goal and type of project. We have defined our processes and are implementing a modern technological landscape. With a stronger focus on our markets and looking to realize operational excellence, your projects will help our people gain new skills and capabilities to serve our customers and growers even better than before. Aligning our people-oriented processes with our focus is a critical part of ensuring we will realize our benefits. Our future ways of working require putting into place changes on the People side of the business – the side where our heart lies. You will play a key role in delivering significant People-focused capabilities that will help us transform our business.

Main responsibilities of this role:
Create and maintain a portfolio of People-oriented transformational projects.
Perform all project planning and management activities for our People-oriented projects – we use a powerful set of modern tools that support traditional as well as agile projects.
Report on a regular basis directly within the tools mentioned.
Manage alignment across your project portfolio by leading/participating in project management/steering meetings.
Manage project costs and provide forecasts and deviation reports.
Manage external suppliers where applicable.
Help us enhance and where required, transform the HR function to support our market- and efficiency-focused performance.
Implement Agile and Lean working practices, create and embed an HR competency framework focused on performance management.
Collaborate cross-functionally across our various business units to create and lead international People-oriented transformational projects.
Work closely with your colleagues in the People work stream to help us realize transformative People-focused change.
Collaborate with HR to build and enhance trusted partnerships across borders.

This role reports directly to the Aurora Work Stream Leader – People and functionally to the Director Business Transformation.
Functievereisten Project Manager - People
Your profile:
HEART for connecting with our People and helping them build their capabilities.
HEAD for understanding the business focus on market and operational excellence.
HANDS-ON mentality for collaborating with HR for People-focused transformation.
Bachelor's degree in HR, organizational development, or a related field.
5+ years of experience in project management for Organisational Change projects, with a hands-on approach to delivery.
Experienced with traditional as well as Agile/Scrum project management methodologies.
Demonstrable knowledge of HR practices such as recruitment and selection, talent development, OKRs, competency-based training, participatory culture, performance management.
Fluent in Dutch and English.
Ability to manage multiple priorities and shift focus between projects.
Willing to travel within Europe.
Arbeidsvoorwaarden & aanvullende info
What we offer:
This is a full-time role for an initial duration of 1 year with a maximum of 40 hours per week. We will discuss together what a workable structure (time- and location wise) is to be effective for you personally. You will be located in our global HQ in Joure and collaborate internationally with our colleagues across the globe.

We also offer:
An environment where we appreciate initiative and a collaborative spirit supporting the effectiveness of business processes and data-driven decision-making.
A tremendous opportunity to contribute to helping people transform their work and achieve their professional best.
A career in a focused and growing organization with a dedicated multidisciplinary team of (international) colleagues.
The chance to further develop yourself. We find professional development very important and offer the possibility to do so.
A market-conform competitive renumeration package.


Your reaction
For more information about the vacancy, you can contact Prashant Shah (Director Business Transformation; rashant.shah@hzpc.com">prashant.shah@hzpc.com or Jephtha Verheijen (HR Business Partner; ephtha.verheijen@hzpc.com">jephtha.verheijen@hzpc.com or +316 82 12 64 38). We would like to receive your application before the 15th of December via the application form on our website.

Agency calls are not appreciated.
in
Joure
Contactpersoon