Werkgever
Momkai B.V.
Publicatiedatum
31.05.2022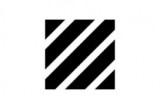 Meer details
Match criteria
Functies
HR adviseur
HR business partner
HR manager
People Operations Leader
Amsterdam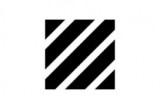 Organisatie
People Operations Leader at Momkai
Members make the team
At strategic design agency Momkai, we'd like to welcome a people operations leader to our international team. In this HR role you'll lead the efforts to grow our team and provide insights and best practices for performance management, onboarding, and administration. You will be the primary point of contact for team members and a sparring partner to the leadership team, making sure everybody works in the best possible environment.
Join us to help mission-driven organizations across Europe, US, and Japan. So far, we've helped to launch global platforms, break crowdfunding world records, and build impactful brands. With the help of our new people operations leader, we know we can do even more.
About Momkai
Amsterdam
Momkai is an award-winning strategic design agency that focuses on building membership-based communities around meaningful missions. Our global clients past and present include Adyen, Red Bull, Nike, the Royal Dutch Football Association (KNVB), Urban Land Institute, Imperial College London, and New York University. The team worked closely with the founders of VanMoof, Bugaboo, Oncode Institute, Swapfiets and Renews Japan. Momkai helped to co-found, design, and build De Correspondent, now the 3rd largest membership journalism platform in the world (and a client for over 9 years).
We focus on memberful design — or empowering groups of people to take action together around a shared purpose. As the Momkai team, we help changemakers and founders to achieve this. Thanks to our four-year collaboration with New York University, we've learned that this approach provides a better, healthier, and more sincere route to sustainability.That's how we became initiators of memberful design.
Functieomschrijving People Operations Leader
About your role
Your work matters
At Momkai, we are looking for a people operations leader with a drive to make our international team thrive. Your goal will be to help us build an engaged, exciting, and rewarding work environment, including overseeing the full human resources lifecycle, staying up to date on equitable pay rates, performance review best practices, and industry trends surrounding non-monetary benefits.You help team members, their managers and coaches to get informed, inspired, and reassured. Trust is the foundation to build on. This is reflected in the way we work as a team. We are kind and service-oriented. We believe you can deliver your best work when you have headspace, granting enough time to reflect. Pressure can peak as clients expect the best, therefore you assist and monitor team members to ensure a healthy work-life balance.
You will be proactive when it comes to finding suitable candidates to help grow our team. You'll manage the recruitment processes and offer practical help to team members in search of new colleagues or who need to formalize collaborations with contractors. We promote inclusion and the desire to understand how we all view the world differently. We strive to let everyone feel safe, respected, and welcome, no matter their background, interests, or lifestyle.
Functievereisten People Operations Leader
What we ask:
3 years of experience — in the field of HR
Proficient in Dutch & English — able to interact with all team member
Expert knowledge — you know your way around Dutch labor laws
Hands-on teamwork — open to feedback, with an eye for detail
Proven record — you have done similar work before
People first — by being proactive and making processes easy and efficient
Part time availability — 24 to 32 hours a week
Recruitment experience is a plus — with a network to support growth ambitions
Agency experience is a plus — familiar with creatives and managers
Arbeidsvoorwaarden & aanvullende info
About your contract:
A competitive salary — benchmarked by the Dutch Digital Agencies
Solid benefits — such as a pension plan, travel reimbursement and 24 days a year off
Personal development — guidance for growth and training and unlimited books
Momkai Macbook — and all the tools you need to do your job
About our team and office:
A multidisciplinary team — highly skilled, focused on making our best work together
A friendly environment — with gezellige veggie lunches, drinks and events
Studio in Amsterdam's city center — office and terrace overlooking the water
Easily accessible — close to central station and with private parking spaces

About your work-life balance:
The option to work from home — we learned to master Hybrid working
Travel reimbursement — if you don't live around the corner
Parent awareness — additional paternity leave, part time work, and gifts for the kids
A membership menu — with museum, magazine, health or culinair memberships
Apply now.
in
Amsterdam
Contactpersoon