Werkgever
The Student Hotel
Publicatiedatum
24.05.2022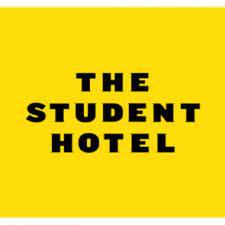 Meer details
Match criteria
Functies
HR medewerker
HR administratief medewerker
HR officer
People Operations Coordinator
Amsterdam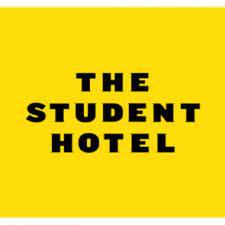 Organisatie
In case you don't know who we are (ahem)
TSH is a game-changer. Our unique hotel concept offers student accommodation as well as long and short hotel-stay options for students-at-heart, together with epic facilities and exciting co-working spaces. With 15 hotels in 6 countries and still growing, we believe in creating a fun, creative and inspiring environment where everyone can live, work, play and grow. How do we achieve it? Through our exceptional international team of lively, smart and motivated people that embrace the student spirit and bring it to life every day. 
Functieomschrijving People Operations Coordinator
People Ops Coordinator
Amsterdam
Your mission should you choose to accept…
In this role you will be responsible for the complete HR administrative process and support of our activities in Northern Europe. You will make sure new hires receive a contract, are on boarded and enrolled correctly. In the meanwhile, you are also responsible for all the HR administration and support of the existing team members.

What You'll Do:
You're responsible for all the HR administrative duties such as preparing contracts, writing letters, update personnel files;
You make sure all new hires are enrolled correctly (HR systems, payroll, pension, agreements);
You'll prepare payroll data entry on a monthly basis (liaise with finance);
You are precise in your work and have an eye for detail;
You'll answer any payroll and HR (administration) related question coming your way;
You'll develop checklists for the HR processes to become more efficient;
You'll track employee changes and accurately process them in the HR system;
You'll make sure new employees are logged in to the right applications in time and receive the necessary IT supplies to have an organized start;
You'll support the day-to-day operations of HR and support in projects such as onboarding, trainings, events, appraisal etc.
Functievereisten People Operations Coordinator
Who You Are:
At least 4 years of experience in HR administration and the ambition and drive to deliver the best administrative support possible;
You have a proven track record of delivering administrative support in an international HR environment;
You stay on top of your game in demanding situations and enjoy working closely with people with different backgrounds;
You are a genuine people lover, good at organizing and planning;
You are an excellent communicator and know how to update all different stakeholders in time;
Knowledge of Dutch labour law, any experience with the hospitality collective labor agreement is a bonus;
Legally allowed to work and live in the Netherlands;
Fluent in Dutch and English is an absolute must if you want to apply for this position!
Arbeidsvoorwaarden & aanvullende info
What We Offer
The opportunity to work at a dynamic, multi-national company based in of one of Europe's most exciting cities!
Not just another hotel, we're a game changing innovator, challenging every convention and defining the future.
The chance to learn and grow in your role, with the potential for growth within or across the company
Access to the amazing TSH facilities, including our awesome staff experiences, canteen and gym
Staff rate hotel stays across 15 exciting European locations
A wonderful workplace to call home, events, fun colleagues, and all regular salary/benefits stuff

We're curious, conscious, and we celebrate all. We bring people together and are committed to providing the best space, experience and workplace for our entire connected community - no matter what age, gender, sexual orientation, ethnicity, national origin and all the other fascinating characteristics that make us different and makes you unique.

Apply for this job by clicking on the application button.

Acquisition due to this vacancy is not appreciated.

Keywords: People Ops Coordinator, Human Resources, HR Administration, Dutch, English
in
Amsterdam
Contactpersoon