Werkgever
VONQ
Publicatiedatum
07.11.2022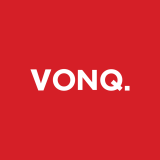 Meer details
Match criteria
HR Operations Specialist
Rotterdam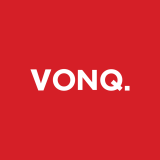 Organisatie
Founded just about 15 years ago, VONQ is now recognised as a core leader in the recruitment technology space, offering our customers smart Recruitment Marketing solutions. With our innovative SaaS technology for large organisations, we help recruiters reach the right candidates on over 5000 media channels (and counting) across the Internet with the perfect job distribution solution for their hiring needs. We bring speed and transparency into the recruiting process and report all data directly where it's needed.
At VONQ we have a great group of young, ambitious and energetic people. The teams are spread across multiple offices in The Netherlands, Germany, UK and the US. Together we are more than 150 talented people of more than 18 different nationalities.
Functieomschrijving HR Operations Specialist
As an HR Operations Specialist you will get the opportunity to facilitate VONQ on its rapid, international growth journey and help us (further) develop our People Services to make VONQ a great place for our current and future colleagues. It's a great chance to join us as we build on existing foundations while we shape the future together!
Your core responsibilities in this role are:
Executing various HR transactions and administration, supporting the HR team, across all types of HR services topics and systems,
Supporting and advising all VONQies regarding their queries and requests, flagging potential people issues to the rest of the team;
Focusing on and improving our data quality to support accurate reporting, analytics and key HR decisions;
Applying solid judgement to ensure integrity, compliance, & confidentiality;
Supporting our recruitment and selection efforts;
Supporting learning and development activities, training and event management;
Payroll administration worldwide - providing input for salary changes, bonuses, keeping the HRM system up-to-date and communicating with employees;
Sick leave administration and follow-up;
Onboarding new colleagues and making sure their journey with VONQ begins with great impressions;
Supporting automation through integrating new HR systems and optimising current software to successfully run our people business;
Support the HR/People team with your ideas in providing a supportive, collaborative and fun work environment :)
Functievereisten HR Operations Specialist
How you fit the picture
Together, Ownership, Move Fast and Grow & Enjoy are our key company values. Besides that, to be successful in your role and achieve your goals, we think you will also need:
An experience of 3-4 years in an HR Services or Generalist role;
A bachelor's or master's degree in a relevant field;
Knowledge and understanding of and experience working with Dutch labour law;
Fluency in both Dutch & English;
Strong customer service focus, with a high level of responsiveness;
Accuracy/attention to detail;
Project management skills for working in a fast-growing company, preferably a tech company;
Expert knowledge of global Payroll administration and compensation & benefits processes is a plus
An entrepreneurial approach: at VONQ we greatly value a positive self-starting and can-do attitude, #ownership and a flexible mindset.
This position is based in Rotterdam and although we have a hybrid-working policy, the ideal candidate should live in The Netherlands with an easy commute to our office where we can meet and work together for at least two days a week. #together
Arbeidsvoorwaarden & aanvullende info
Why you can't miss out on this opportunity
You will get an exciting chance to be part of our future. Next to this, we offer great things, such as:
A competitive pay-check;
An iPhone, Macbook and all gear you need to move fast, also for private use;
Unlimited holidays (yes, you read that right!);
Pension contribution;
Generous reimbursement of your travel expenses;
Flexible working hours and a hybrid model of office and home working;
Contribution to your physical (gym subscription) as well as mental well-being (HeadSpace);
Opportunities to learn new skills and take on new challenges #GrowAndEnjoy ;
A lot of room to innovate and "leave your footprint";
A fun team at a dynamic and fast-growing international tech company;
Legendary company outings and activities.
Intrigued? Click on the 'Apply' button right away! Questions? Contact us at hr@vonq.com .
in
Rotterdam
Contactpersoon