Werkgever
Medline International BV
Publicatiedatum
18.05.2022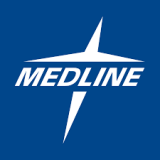 Meer details
Match criteria
Functies
HR business partner
Senior HR adviseur
HR manager
Jaarsalaris
50.000 - 65.000
65.000 - 90.000
HR Manager Benelux & Nordics
Arnhem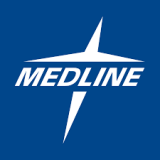 Organisatie
With 27,000 employees worldwide, Medline is one of the leading companies in the healthcare sector. Our customers include not only leading hospitals, but also many medical supply stores, pharmacies and distributors. We offer a comprehensive range of products: from gloves to essentials for the operating theatre, as well as services to sustainably improve patient care and enhance the quality of people's lives. Would you like to join us on this journey?
Functieomschrijving HR Manager Benelux & Nordics
The HR Manager provides the full lifecycle of HR support. This role is critical in developing and executing initiatives for our people, providing great internal customer and business support, establishing solid partnerships and driving HR functional excellence and process improvement.
How can you help us?
Set direction, priorities and culture expectations while championing Medline's values and Success Factors by driving the utilisation of performance metrics, continuous improvement principles and change management plans, while maximising employee ownership and engagement.
Ensure implementation of HR strategies and initiatives that are aligned with the overall business strategy and Medline values.
Be the first point of contact for managers concerning all local strategic and operational HR topics.
Be the subject matter expert on local employment legislation and compliance. Bridge management and employee relations by addressing demands, grievances or other issues. Perform investigations and take appropriate corrective actions.
Oversee, manage and strive for continuous improvement on all policies, processes and practices regarding the full employee lifecycle; design and deliver local HR practices that create and maintain the desired culture and performance.
Nurture a positive working environment.
Identify the learning, training and development needs of the organisation and deploy effective training plans.
Provide people leaders guidance and mentoring. Develop and implement solutions to organisational challenges by leading/coaching others through change.
Lead, develop and manage a team of individuals with diverse backgrounds. Hire and retain outstanding talent to work in high-performing teams and.
Continuously provide employees timely, candid and constructive performance feedback. Develop employees to their fullest potential and provide opportunities that enhance employee career growth. Recognise and reward employees for accomplishments.
Monitor and manage the local HR budget in accordance with finance guidelines and principles.
Manage the HR Generalist and the Office Manager.
Functievereisten HR Manager Benelux & Nordics
Are you our match?
7+ years of professional experience and a successful track record in a similar HR Manager or HR Business Partner position
Bachelor's degree
Excellent interpersonal and communication skills
Agile, hands-on, solid analytical skills and business acumen
Performance driven; desire to get the best out of yourself, the team and the company at all times
Strong in managing employee relations, with proven ability to successfully drive change and leadership ownership/accountability
Strong working knowledge of Dutch employment/labour law and preferably knowledge of Belgium and Swedish employment/labour law
Success in creating and driving effective development, retention and reward programmes
Committed to employee engagement and continuous improvement
Coaching and mentoring skills at a managerial level
Critical thinking and solid problem-solving skills
Ability to collaborate with all levels of the organisation; strength in influencing decision makers and managing expectations
Experience identifying and resolving complex issues; can take initiative even under unfamiliar or ambiguous circumstances; sense of accountability and sound personal judgment
Self-starter, ability to quickly see through complexity
Experience with HR metrics, HRIS and databases
Fluent in Dutch and English. Fluency in French would be a plus.
Arbeidsvoorwaarden & aanvullende info
We have everything covered:
Comprehensive induction by experienced colleagues - An individually tailored onboarding plan and fixed contacts so you can be off to a great start
Company pension plan - We increase our contributions to your pension plan throughout your employment because setting you up for a successful retirement is important to us
26 days' vacation - Because we also focus on personal development
Modern workplace - Our office has recently been renovated
A range of training opportunities - We actively support you in your development
Fresh fruit, free coffee, subsidised lunch and other benefits, such as a fitness allowance - So that your physical well-being is taken care of
Employee Assistance Programme – So that your mental well-being is taken care of
International working environment - Our European headquarters is truly diverse
Ready to join forces with a game-changing employer? We would love to hear from you!
in
Arnhem
Contactpersoon