Werkgever
Vermilion Energy
Publicatiedatum
19.10.2021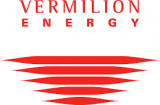 Meer details
Match criteria
Functies
HR administratief medewerker
HR medewerker
Corporate Recruitment
HR Administrator / Recruiter
Harlingen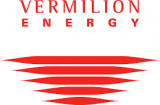 Organisatie
At Vermilion, our people deliver excellence daily, around the world. Supported by a strong leadership team, our staff drive a high performing, engaged, collaborative and community-minded culture that is the single most important factor in our success. We have a clear and proven vision for long-term growth. Be a part of it!

Vermilion Energy Netherlands has an excellent opportunity for an;

HR Administrator / Recruiter
Functieomschrijving HR Administrator / Recruiter
Administration
• Responsible for maintaining all personnel files (hard copy and digital);
• Reporting on vacation balance, headcount, organizational charts, training & development;
• Point of contact for Dutch translations for corporate headoffice;
• Administrator for our competence program PlusPort;
• Coordinates training and competency management program (booking of training, medical exams, processes TEE forms);
• Reports the monthly training compliance reporting.

Recruitment
• Point of contact for all external recruitment agencies in regards to recruiting matters;
• Assists in creating and manages completion of all required documentation for a recruitment process;
• Through Workday, manages postings, CV's, screenings and is point of contact for applicants for all positions;
• Coordinates, once candidates have been selected, all interviews, follow-ups with leaders and candidates;
• Once the right candidate has been selected, prepares all the hiring documentation and manages the approval process to get the candidate hired.

Internal communication
• Is the point of contact for the Dutch content of our intranet VETnet;
• Maintains the HR team page and the changes to NBU related content.

Functievereisten HR Administrator / Recruiter
Other Responsibilities:
Additional tasks and responsibilities may be assigned should this be required as a result of company activity and consequent increase in department work load.

Essential Experience & Skills
• Fluent in Dutch and English, both verbal as written;
• Organizational skills;
• Knowledge of Workday.

Education
• Bachelor in Human resources;
• MBO in Human Resources and 2+ years experience.

Attributes & Characteristics
• Organized;
• Accurate and precise in administration;
• Good writing skills;
• Working 32 hours over 5 days;
• Outstanding People. Outstanding Opportunities.

Aanvullende informatie
Vermilion Attractions;

• Netherlands based office, international company, headquartered in Alberta, Canada;
• Diverse asset base in Europe, Australia, US and Canada;
• 20-year history of market outperformance;
• Challenging and inspiring environment that embraces teamwork and collaboration;
• Strong community investment and committed to giving back to the communities where our people live and work.

Vermilion is committed to ensuring we conduct our activities in a manner that will protect the health and safety of our employees, contractors and the public. Our HSE vision is to fully integrate Health, Safety and Environment into our business, where our culture is recognized as a model by industry and stakeholders, resulting in a healthy workplace free of incidents. All positions at Vermilion require a commitment to high levels of excellence in respect to HSE, reinforcing our corporate Core Values of Excellence, Trust, Respect, and Responsibility.

Interested?
We look forward to hearing from you! For information on the position please contact Sophia Ruiter: Tel. 0031 (0)517 493 327. You can apply via the application button.

Read more about working at Vermilion Energy the Netherlands B.V. at Work with us | Vermilion Energy Netherlands

Thanks for your interest in working on our team!

in
Harlingen
Contactpersoon